Illustrator, Photoshop, InDesign
The challenge
The challenge with this project was to take an established brand in Galaxy Motors and rebrand them to feel more trustworthy and give customers ease of mind that the vehicles they are purchasing are equal in quality to that of other respected dealerships.
my approach
I approached this logo with the plan of creating a modernized logo that maintained some elements from the old design. While I ended up straying away from the 'galaxy' iconography of the old logo, I created a more unique logo mark that combined visuals inspired by the lines of a winding road and the rings of a planet.
What I did
I used Adobe Illustrator to create the logo and a simplified brand standards sheet. I used Adobe InDesign to create a brand guidelines booklet that contained extensive information regarding the uses of the logo, typography, colour palette, business cards, stationery, etc.​​​​​​​
An extensive brand guidelines booklet was created that contained information regarding logo usage, typography, colour palette, photography, design elements, brand tone of voice, and more.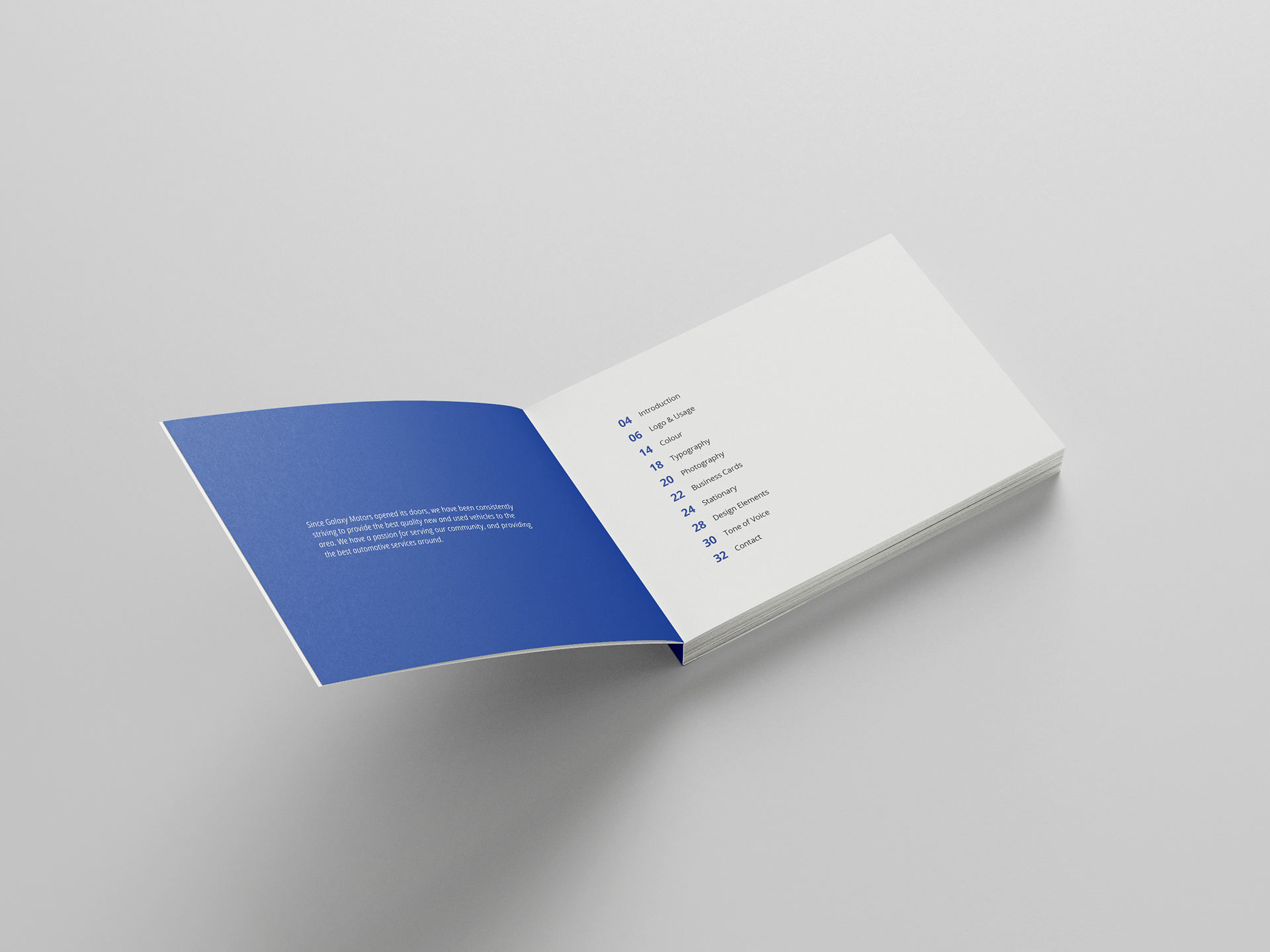 Business cards & Stationery
An updated set of business cards and brand stationery were created that adhered to the new brand standards. I wanted the business cards to be simple but effective, they only contain the salesman's information that a customer would need to get in contact with them. The stationery keeps the branding minimal as well, focusing on legibility and simplicity.